I've loved taking pictures as far back as I can remember. Capturing stunning images is my passion; it's what gets me up in the morning.

90's style fashion photography really inspires me and whether I'm shooting films, interiors, boudoirs or a product campaign, you can bet it'll have a fashion edge to it.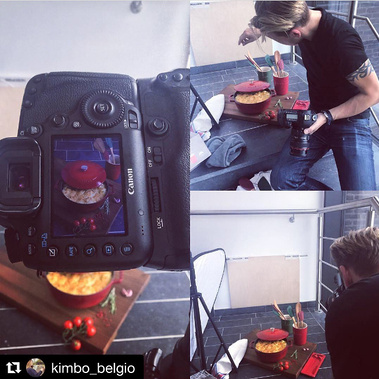 Photography has taken me all around the world and enabled me to work with all types of different people and industries. What I've learned from it all is that variety IS the spice of life. It's the heart and soul of my pictures.
I've photographed everything from models in New York to beaches in South America to temples in Bali to diamonds in Antwerp. Each and every experience has enriched my craft in it's own unique way.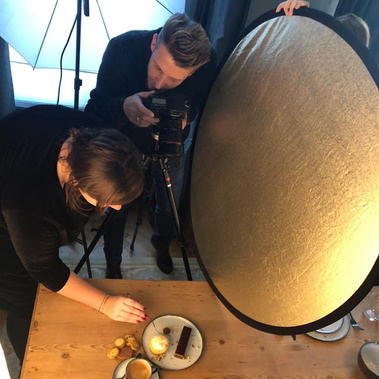 I live in Antwerp, so I spend most of my downtime chasing the sun with my travel buddy, muse and wife Ritza or playing with our goofy dogs. They're the source of all the drive and creativity I bring to my work.
My pictures are all about beauty, power, clean lines and style and I'm always in pursuit of that next perfect image.
Sarah Sanchez - Executive VP at Squeeze Jeans
It has been a real pleasure working with Lennart. He is very professional, creative, energetic and delivers fantastic photos on a timely manner. We have worked with Lennart for all of our campaigns in the last ten years +. He will make a difference in whatever you are working on.
Charlotte Man - M3 Makelaars
Lennart heeft twee opdrachten voor ons uitgevoerd: de eerste keer kwam hij op ons kantoor portretfoto's trekken voor onze website, de tweede maal fotografeerde hij een appartement dat te koop werd gezet. Hoewel dit twee zeer verschillende opdrachten waren, was het resultaat telkens meer dan geslaagd. De portretfoto's waren karaktervol en het appartement was na amper een week al verkocht. Lennart had het dan ook met veel gevoel voor licht en ruimte in beeld gebracht. De oplevering van de foto's was snel en hij kwam zijn afspraken elk keer na. Zijn vriendelijke glimlach krijg je er gratis bovenop. Ik kan Lennart dan ook van harte aanbevelen!
Caroline Schreiber - Owner at Diamonds by CS
Ik zou Lennart willen bedanken voor zijn professionalisme en super goeie snelle service. Het is zeer moeilijk om scherpe foto's te trekken van juwelen of diamanten, ik was dus zeer benieuwd naar het werk van Lennart, en ben vandaag dus zeer aangenaam verrast geweest door het resultaat maar ook door de vlotte samenwerking. Ik zal nu eindelijk, mooie en vooral scherpe foto's kunnen posten op social media en naar de klant kunnen sturen. Ik kreeg trouwens al zeer positieve feedback van klanten. Zeker een aanrader als je een product of service wenst te promoten met zeer professionele foto's.
Antwerp Art Studio
+32 (0)473/27.02.79
Info@AntwerpArtStudio.com